SEC Soccer Tournament Brings Nationally Ranked Teams To Pensacola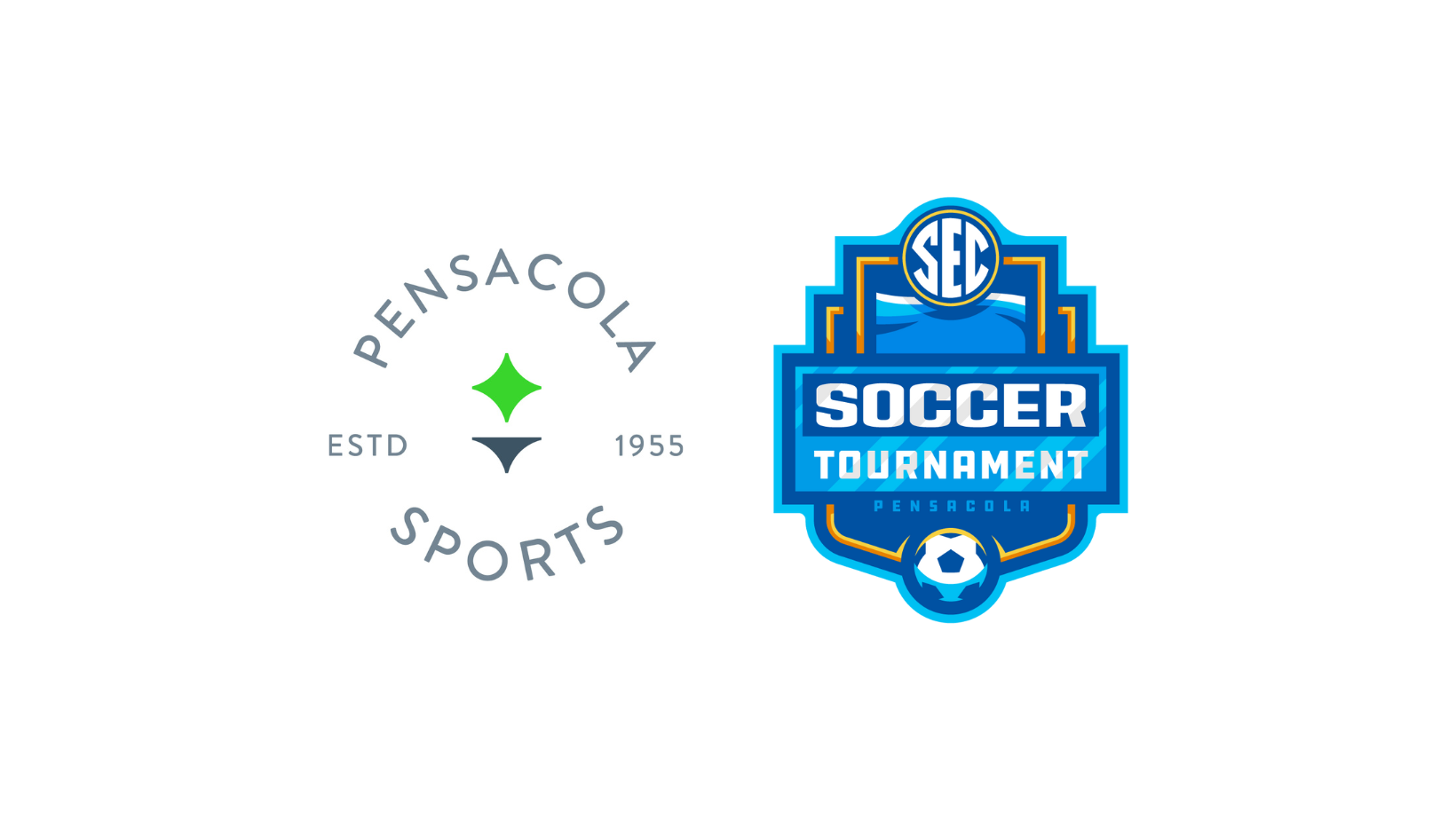 PENSACOLA, Florida (September 21, 2023) – Several nationally-ranked Southeastern Conference soccer teams will be competing for the SEC Championship title from Sunday, Oct. 29, through Sunday, Nov. 5, at Ashton Brosnaham Soccer Complex in Pensacola, Fla.
Tickets will be on sale at secticketoffice.com starting at 10 a.m. CST on Friday, Sept. 22. All-tournament passes are $40. Individual session tickets for first-round, quarterfinals and semifinals are $12 for adults and $7 for students/military. Tickets for the championship game on Sunday, Nov. 5, are $17 for adults and $12 for students/military. Taxes and service fees are included in the listed ticket prices. Kids 12 and under wearing a soccer jersey get in free with a paying adult on Sunday, Oct. 29, and on Tuesday, Oct. 31. A clear bag policy is in effect for this event. Free admission for children 4 and under at all games. Tournament pass sales end at 11:59pm on Oct. 27.
Join in the fun on Championship game day, Nov. 5, at the free Fan Fest from 11 a.m. until halftime of the championship game. There will be music, food trucks and interactive activities for all ages to enjoy.
This is the second year that Pensacola will host the tournament. Pensacola first hosted the tournament in 2022 and set SEC records for attendance. The city is scheduled to host through 2024 with an option to extend the agreement through 2026.
"We are thankful to Escambia County and Pensacola Sports for providing a tremendous venue to conduct our SEC Soccer Championship," said SEC Commissioner Greg Sankey. "Their commitment to this event promises to provide lasting memories for our student-athletes and an outstanding experience for SEC soccer fans from across the region."
Over the last six years, the SEC has earned 44 NCAA Tournament bids – an average of more than seven per year – with all 14 member institutions making at least two appearances during that span. Eight different SEC teams have advanced to the Round of 16 since 2013 and the league has placed teams in the NCAA quarterfinals in each of the last nine seasons.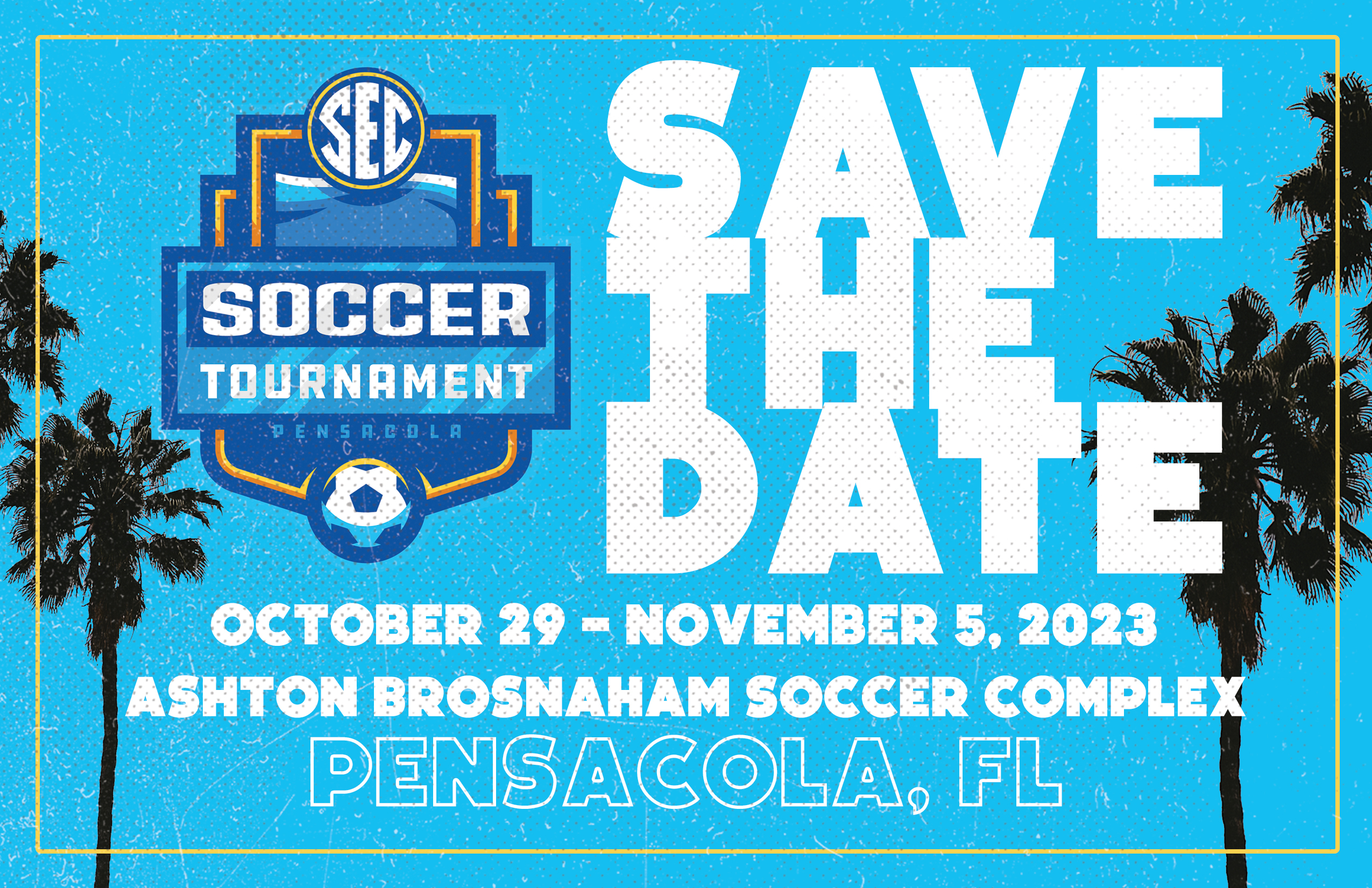 PRESS CREDENTIALS ARE REQUIRED TO COVER THE EVENT
Email Craig Pinkerton - cpinkerton@sec.org to request credentials
TOURNAMENT CONTACT:
Pensacola Sports
Laura McCullers
Director of Operations
lmccullers@pensacolasports.org
850-454-7387

About Southeastern Conference
Headquartered in Birmingham, Ala., the Southeastern Conference is an NCAA Conference with 14 member institutions. The SEC crowns champions in 21 sports: 12 women's sports and nine men's sports. Since its formation in 1933, the SEC has directed and organized interscholastic athletic competitions, conducted tournaments and prescribed eligibility rules for student-athletes. The Conference also facilitates and assists its member institutions in maintaining intercollegiate athletic programs compatible with the highest standards of education and competitive sports. Alabama, Auburn, Florida, Georgia, Kentucky, LSU, Mississippi, Mississippi State, Tennessee and Vanderbilt have been in the SEC since its formation in 1933. The league has expanded twice, adding Arkansas and South Carolina in 1991, then Missouri and Texas A&M in 2012. Oklahoma and Texas will join the Conference beginning July 1, 2024.To learn more, visit secsports.com.
About Pensacola Sports
Pensacola Sports is one of the oldest sports associations/commissions in the United States, beginning in 1955. Today, Pensacola Sports manages or assists in numerous events a year throughout the Escambia, Santa Rosa, and Okaloosa county areas, and is the lead sports tourism agency for Escambia County. Events include a high school all-star series, flag football, 5K-15K runs, marathons, triathlons, soccer and softball tournaments, collegiate national championships, fishing tournaments, and scholarship banquets to name a few. Pensacola Sports is dedicated to building a better community through sports. Be Moved!