Registration Open For the 2022 Bayou Hills Run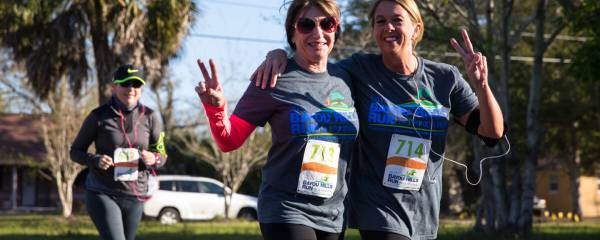 Pensacola, FL - Hit the ground running on Labor Day at one of Pensacola's oldest racing events, the 2022 Bayou Hills Run. This long-established 5K and 10K race highlights an activity-filled Labor Day weekend in Pensacola that also includes live performances, music festivals, and more.
This year's race takes place Monday, Sept. 5, at Bayview Park. Participants can choose to race in the 10K run for $40 or the 5K run for $30. Kids, 12 years and younger, will have the chance to participate in the Kids Run for $25 right after the primary race. A virtual option is also available.
The Bayou Hills Run will benefit the Creative Learning Academy. For 50 years the Creative Learning Academy's mission has been to challenge its students to learn through discovery by creating a space where they feel happy and free.
A post-race party with food, drinks, beer, and music will take place at Bayview Park, a perfect setting along Bayou Texar that includes playgrounds and pavilions for the kids and families.
Visitors are encouraged to stay the full weekend in Pensacola to experience all the area has to offer. In addition to the Bayou Hills Run, the Gulf Coast Summer Fest celebrates its 6th anniversary with two days of smooth jazz on the water September 3-4. The event brings in dozens of award-winning jazz musicians playing at the Pensacola Community Maritime Park, overlooking Pensacola Bay.
So, plan your trip to Pensacola this Labor Day weekend and come participate in the many fun-filled, outdoor activities the city has to offer.
Registration and event information for the Bayou Hills Run can be found at https://pensacolasports.org/bayouhillsrun/.