Pensacola Sports moving its headquarters to Pensacola State College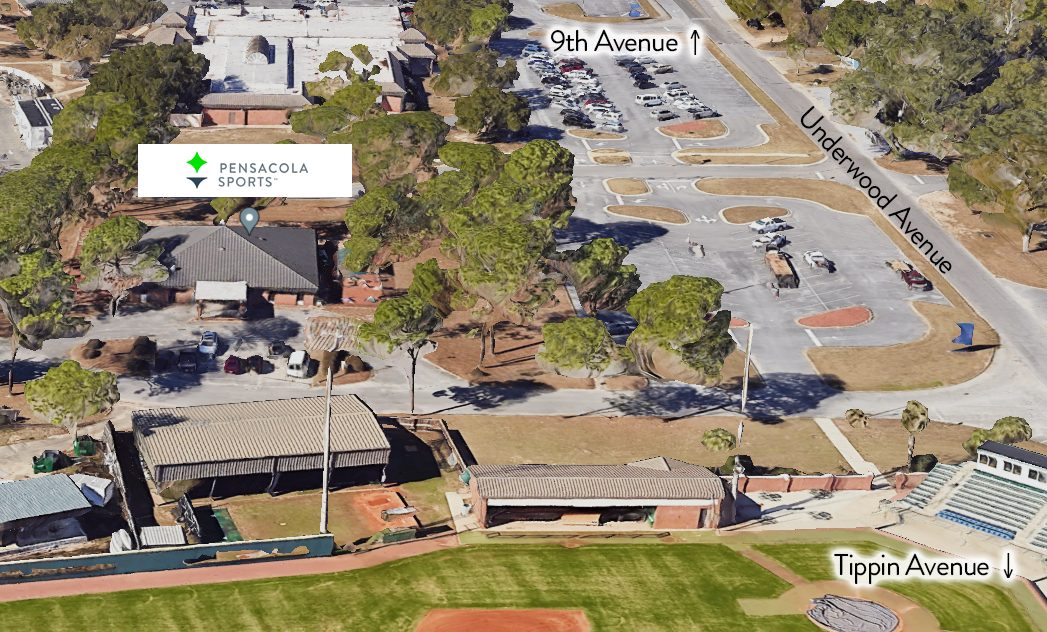 Pensacola, FL – (Sept. 1, 2023) – Pensacola Sports, the organization whose mission is to impact the quality of life, individual health and economic well-being of our community, is moving from its Downtown Pensacola location to the Pensacola State College campus. The non-profit organization has been in that location for 30 years, and has outgrown the building says President and CEO Ray Palmer.
"The opportunity to secure a long-term home with nearly double the space will allow everything to be under one roof and will provide for future growth," said Palmer. "Not to mention the convenience of access to multiple facilities which we already use for a variety of our events such as our High School All-Star Series as well as other on-campus facilities."
Palmer says he sees a lot of synergies between Pensacola Sports and PSC and is eager to explore the new proximity and partnership.
"We're excited about the opportunity to work with students as volunteers and other departments to further enhance Pensacola Sports events and programs," said Palmer. "A few perfect matches include PSC's Sports Management program, Culinary School and their outstanding athletic teams. This couldn't be more perfect for Pensacola Sports and PSC."
Pensacola Sports is planning to move into a temporary office on PSC's Campus in the next 30 days while their new space, the old PSC daycare building, is being renovated. Pensacola Sports Chairman Jim Beran said the move is the result of several years of trying to find the right building in the right location.
"We've looked at dozens of buildings trying to find the right space in the right place," said Beran. "When this opportunity came, it immediately felt right and the more we looked into it, we knew this could be our new home. When we presented the opportunity to the board, they were overwhelmingly supportive. This secures our space for future generations and we're so excited to be on Pensacola State's campus with so many opportunities to work together."
Pensacola State College's president, Dr. Ed Meadows, said the fit was perfect and partnership a natural.
"Pensacola Sports has long been a great partner with Pensacola State College, and their relocation to our Pensacola Campus will strengthen our partnership even more," said Meadows. "Our athletic staff are especially excited to have Pensacola Sports headquartered on our campus and in many ways, our respective missions match regarding service to our community. I'm sure we will discover many more opportunities to collaborate to further enrich the quality of life for our community."
##
About Pensacola Sports – Pensacola Sports is one of the oldest sports associations/commissions in the United States, beginning in 1955. Today, Pensacola Sports manages or assists in numerous events a year throughout the Escambia, Santa Rosa, and Okaloosa County areas, and is the lead sports tourism agency for Escambia County. Events include a high school all-star series, 5K-15K runs, half marathon, fishing tournament, soccer and softball tournaments, collegiate conference and national championships, and annual awards and scholarships banquets to name a few. Pensacola Sports is dedicated to building a better community through sports. Be Moved!