High School All Star Football Game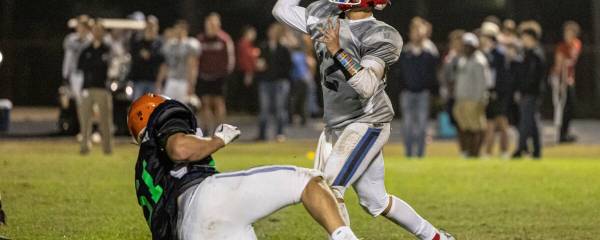 Presented by Pensacola Sports
Pensacola, FL (Friday, December 16, 2022) – Pitting the best of the best against each other in four quarters of east vs. west, the Pensacola Sports High School All Star Football Game will take place Friday, Dec. 16, at 7 p.m. at the Booker T. Washington High School football stadium.
Approximately 85 senior football players from schools across Escambia, Santa Rosa and Okaloosa counties have been selected to participate in Friday night's game. Pine Forest High football coach Ronnie Douglas will lead the West team roster, while Niceville High coach Grant Thompson will head the East roster.
Each eligible school in the three-county area is guaranteed at least one spot on the all-star team, given they have an eligible senior, and every player will play in the game.
Created in 2004 by community and sports leaders, along with Pensacola Sports, the inaugural All Star Game's mission was to showcase Pensacola area seniors in one last football game of their high school career. The event was so successful that by 2007, All Star volleyball, baseball and softball games were held, followed by men's and women's soccer, and finally basketball in 2010. Since its creation in 2004, thousands of the finest athletes from Escambia, Santa Rosa and Okaloosa counties have showcased their skills for college scouts, family and classmates and built friendships with former on-field rivals. The success of these games has proven itself with hundreds of athletes from the games continuing their sport at the college level.
Tickets to Friday night's All Star Football Game at Washington High are $10 general admission and $5 per student.
To purchase tickets, click here. To view the 2022 All Star Football Game roster, click here.